I'm half southern German, so skiing is a local pastime. In fact, everyone can ski where my family is from. Young kids learn it at school, grandma and grandpa can ski, everyone.
I never got that opportunity, as I grew up in bereft 1980s Ireland, but as soon as I earned a few shillings, off I went.  If someone was to ask me, where are my favourite places to ski, I'd say I love Austria the most, with Switzerland coming a very close second, Italy, France and finally the US. Obviously they all vary vastly in price, beauty and fun, so I've picked a vastly varying selection.
For partying with mates – Sölden, Austria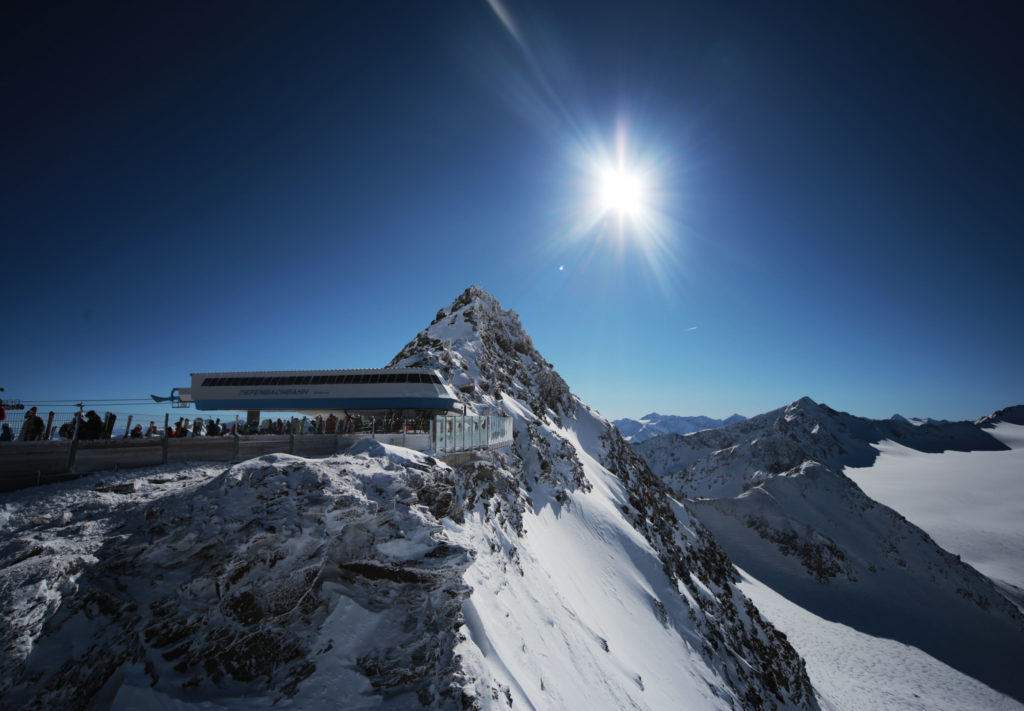 It's a well known Austria has the best apres ski in the world. Ischgl, St Anton, Mayerhofen, Obergurgel, Kitzbuehel, Lech, Saalbach Hinterglemm are all fantastic. I'm not picking Sölden, because it's better, rather because it's less well known. I was there this year and it was magic.
Funnily enough, the first time I was ther- 20 years previously was magic too. What's that they say about never going back? I went back. It was amazing. 
Sölden offers some of the highest skiing in Europe and was used as a location for the James Bond movie Spectre. It sits at 1400 meters above sea level at the southern end of the Ötztal valley, where Ötzi the 3300 B.C. mummy was found frozen in ice in 1991.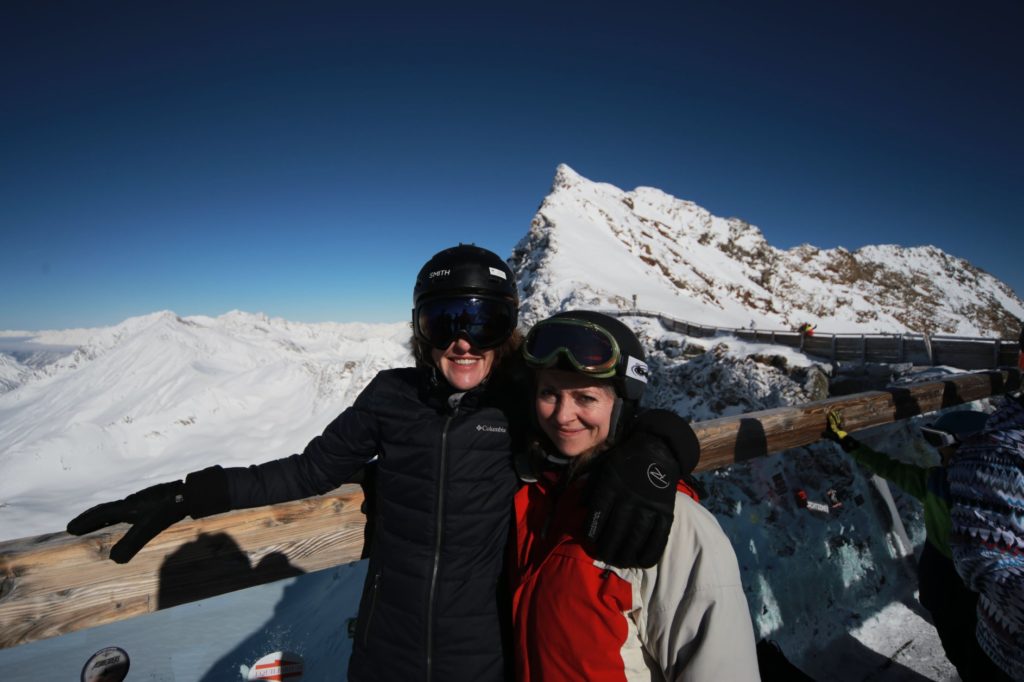 It is home to 144 kilometers of slopes stretching from 1,350 meters up to the twin glaciers at a high point of 3,250 meters and its only around 80km from Innsbruck, which thankfully has a small airport. The drive there takes around an hour and a half, but you don't really mind, because you're driving through the Alps.
Tiefenbach Gletscher features broad blues, ideal for beginners and those who want to take it gingerly, while Rettenbach, which has been home to the World Cup circuit since the 2000-2001 season, has more challenging terrain.
Around 20 percent of the slopes are designated to advanced skiers, even though off piste is always an option, especially around the Gaislachkogl mountain.
It was snowing on the first two days, so we didn't over-exert ourselves. Luckily on the third day, the sun came out. The conditions were blindingly good and we redeemed ourselves for the previous days mediocre performance. The difference in experience between a good day and a bad one is immense. We had to tear ourselves away from the slopes to get two flights home, still in our ski clothes, which remained on until we got to our respective beds.
Some things shouldn't change and Sölden is one of them.
Shuttle busses can be found at www.oetztaler.at. More information on Soelden at www.soelden.com. Ski hire costs around €45 per day, it can be found at www.intersport.at and www.glanzer.at. As a bonus, you can have a shot of schnapps, while you wait.
Service and food are top class. Beer from €3, Ski passes are €65 per day. Flights with Lufthansa.de, ex Dublin via Frankfurt to Innsbruck.
For Luxury – Zermatt, Switzerland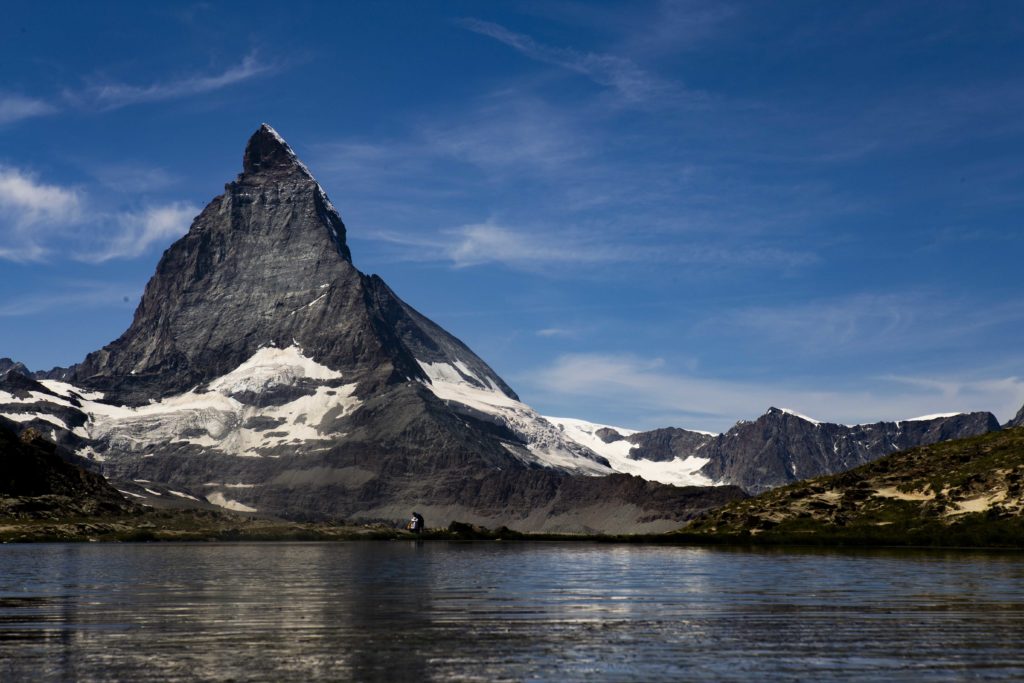 There are many ski resorts in the world. I've been to lots of them, they are all wonderful in their own right, but Zermatt is king.
Lying at the foot of the mighty Matterhorn, the town of Zermatt, which has been car free since 1958, is the jewel of the Alps.
It attracts people from all around the world and because it is combustion free, only allowing electric taxis onto its quaint roads, you get a stunning view of Switzerland's most famous mountain.
At 4,478m high, the Matterhorn was first ascended in 1865 by Englishman Edward Whymper, who lost four members of his team on their descent, it remains hugely popular among mountaineers, with up to 150 ascents a day during the climbing season — about 3,000 a year.
The only way to get there is by train: if you have a car, park it in Täsch, 5km away (€14.25 per day; zermatt.ch) and get the shuttle train.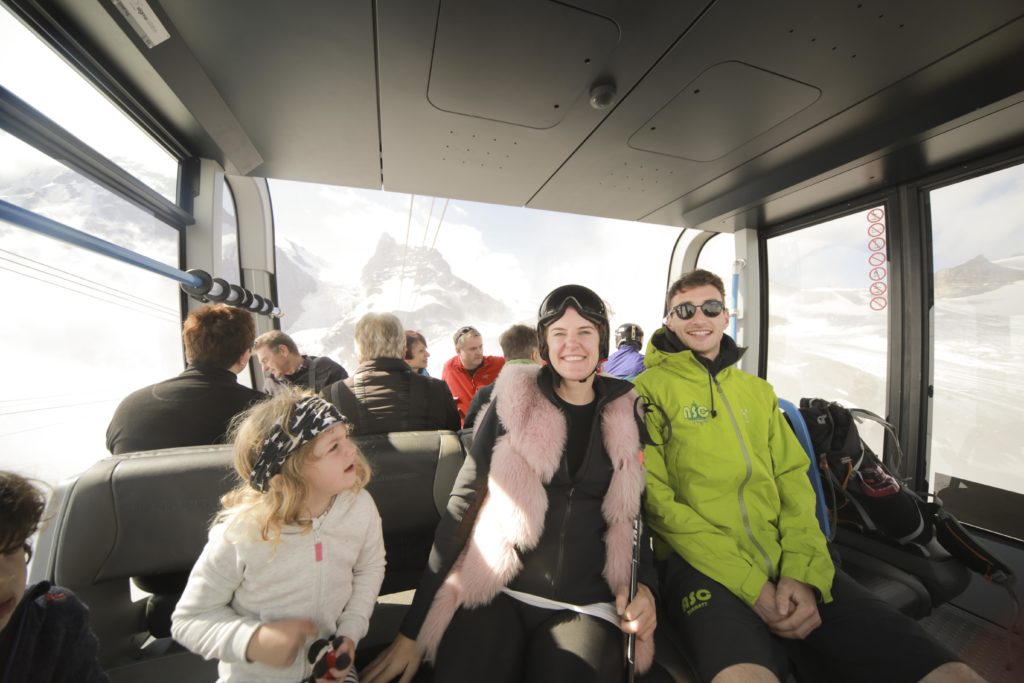 My daughter and I took the train from Zurich — a three hour trip past stunning lakes and mountains — and arrived at Zermatt late in the afternoon. The resort lies at 1,600m above sea level in Switzerland's Valais region at the foot of some of the country's tallest peaks.
What is special about Zermatt is that it is open year round. I skied there in July, as 25km of slopes and eight lifts stay open on the Matterhorn Glacier Paradis throughout the season.
Getting there: Fly to Zurich with Aer Lingus or Ryanair and take the train. Do invest in a Swiss Pass first, which is valid on all trains, including the Bernina Express and Glacier Express, and offers free public transport in cities, discounts on certain other journeys, and free admission to museums. From €213; sbb.ch
Where to stay
In Zurich: the Swissôtel offers doubles from €100; swissotel.com. In Zermatt:Hotel Bellerive, close to the church square and ski lifts, offers Matterhorn views, hot tubs and a great breakfast. Doubles from €300; bellerive-zermatt.ch
The Hotel Schweizerhof, opposite Zermatt train station is an experience. It offers a fantastic spa, pool, top views, and great food. Doubles from €400; schweizerhofzermatt.ch. Youth Hostel Zermatt, breakfast included. Great views from €40 in eight sleeper dorm. www.youthhostel.ch. Accommodation is cheapest during May and November. Skiing is available year-round. Ski equipment hire is about €50 a day and a day ski pass is €85. For details, visit zermatt.ch. Summer camp for kids is at www.awesomesummercamp.com.
For Family – Les Arc, France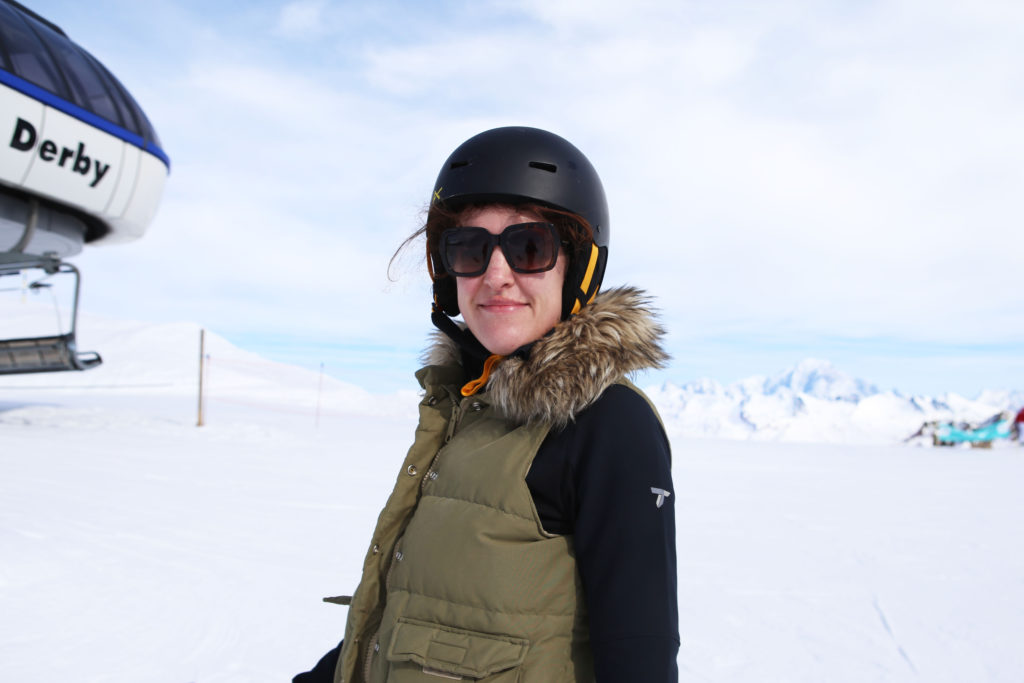 Ok so Chamonix, Val d'Isere, Courchevel, Meribel are all far more famous, but this place is relatively cheap and they have a creche, plus the skiing on the massif is pretty good.
My daughter and I stayed at the chalet Blanchot in Plan Peisey – Vallandry, a small family friendly resort in the afternoon and tea and cake were ready for us.
The cosy chalet sleeps nine, and boasts great views across of La Plagne on the other side of the valley. It's only 50 meters from the Plan Peisey lift and you can ski back to the chalet via a blue run. The creche, ski school and shops are just 400m away.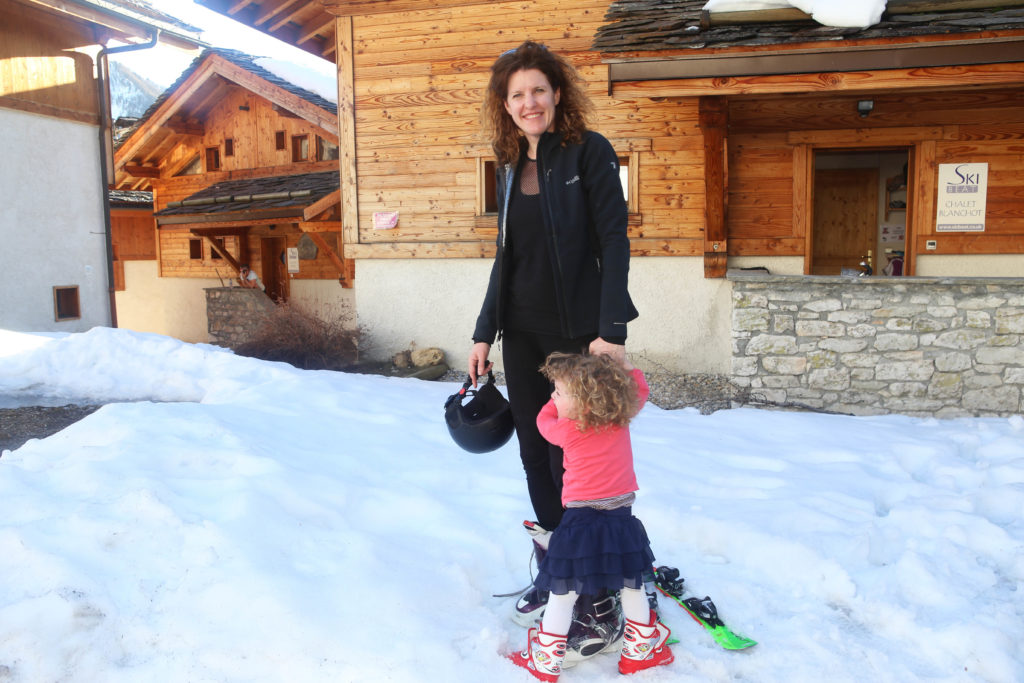 We didn't have to go to the nearby ski hire shop for skis, as they were brought to the chalet, which was great. Romi's little skis were the smallest manufactured and looked beyond cute. Unfortunately, she wasn't as enthused as me about wearing them.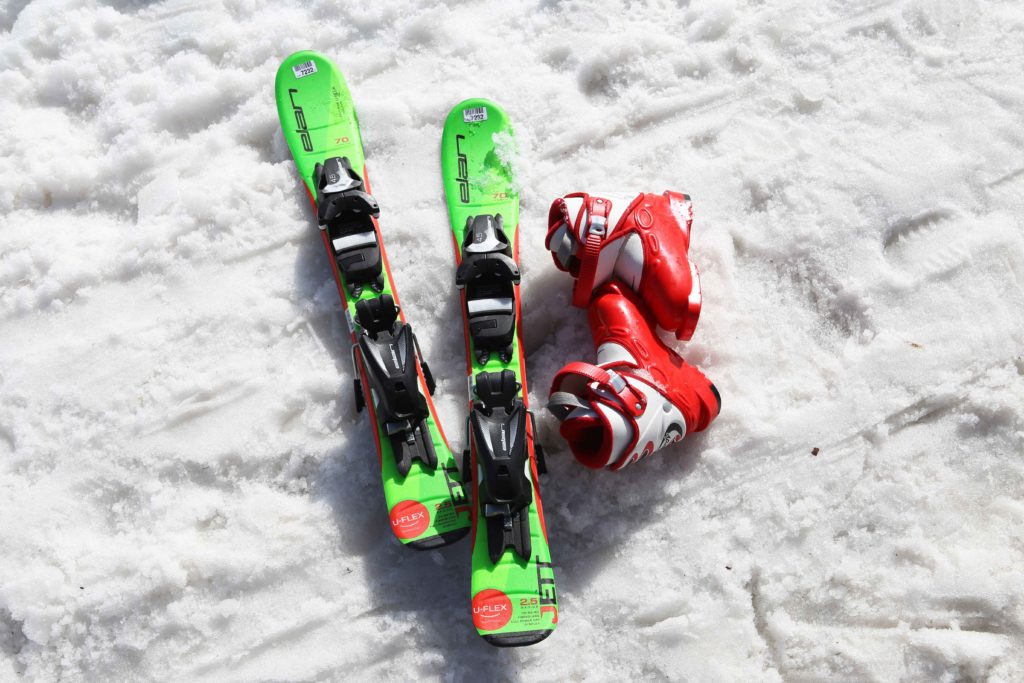 The food and half board service at the chalet were great, and seeing as we were alone, it was nice to meet people to ski with and play quizzes with at night.
The region offers 200 km skiing and 47 lifts, is a part of the huge Paradiski resort, which attaches itself to La Plagne across the valley and boasts 425 km of slopes in total.
The high altitude resort, with lifts up to 3320m provides a mixture of open and wooded runs with a great collection of blues, reds, blacks, jumps and waterparks. It's a great spot for snowboarders too as there are only a few drag lifts. The lifts are modern, fast, and comfortable, while the food and drinks are good, and not too pricey.
If you don't wan to do all the work, chalets are great as everything is included and you don't have to do anything, except drop your daughter to creche and then go skiing for the day.
SF ski school: https://www.peiseyvallandry-skischool.co.uk
We travelled with Topflight, who can be contacted on https://www.topflight.ie. Tel: 01 2401700. The package includes return flights, return transfers, chalet accommodation for 7 nights with breakfast, afternoon tea daily and a 3 course evening meal on 6 evenings, welcome drink and canapes on arrival and resort manager service.
Chalet: Chalet Blanchot, Plan Peisey
Creche: Club d'Enfants, Le Chat Botté, Rue de l'Ecole des mines. Tel:. 0033 (0)47907 9164. email:: le-chat-botte@orange.fr. Website: http://www.peisey-nancroix.fr.
Cost ski lesson toddler: €45.